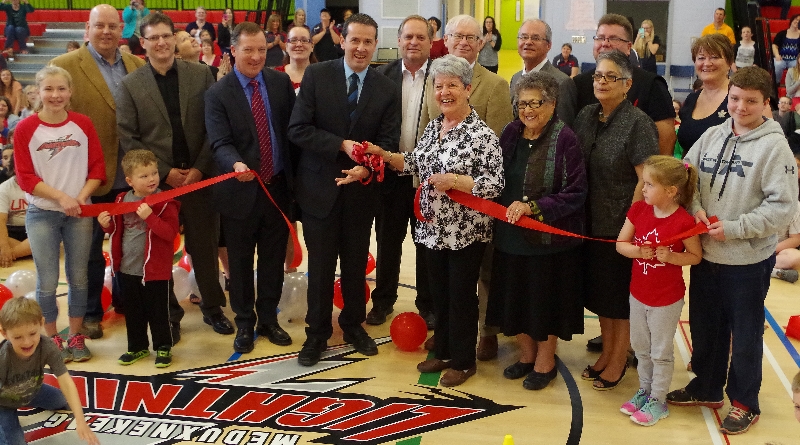 The new Meduxnekeag Consolidated School was officially opened today in a ceremony attended by students, teachers, parents, community members and dignitaries.
"School infrastructure is essential in our efforts to create an environment conducive to learning where our children can acquire the skills they need to succeed and help build our province," said Education and Early Childhood Development Minister Serge Rousselle.
Located at 200 School St. in Woodstock, the new elementary school can accommodate up to 650 students from kindergarten to Grade 8. The facility includes 29 classrooms; rooms for music, art, science, and technology; project-work areas; multi-purpose rooms; a cafetorium; a library; two gymnasiums; and an early-childhood learning space.
Elementary students began attending the new school in March 2015 and middle-school students started in September 2015.
"Over the past year, our government has made major investments in new schools and renovations to provide students and staff with a quality learning environment," said Rousselle. "This work will continue thanks to investments of nearly $109 million this year."