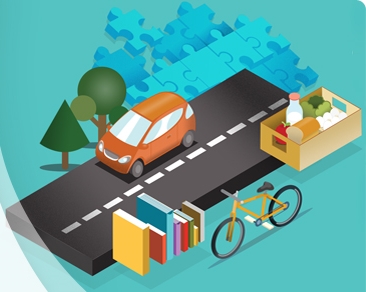 New Brunswickers are encouraged to apply to serve on the board of directors of the Economic and Social Inclusion Corporation. Two positions are available: one person representing the non-profit sector and one person who is living or has lived in poverty.
The Crown corporation co-ordinates and supports the implementation of the Overcoming Poverty Together plan. Its board of directors is made up of members representing persons who experienced or are living in poverty, non-profit organizations, the business sector and the government.
The Economic and Social Inclusion Act stipulates that the board must meet at least three times every fiscal year and can hold its meetings at any place in the province. Board members may also be invited to participate in other committee meetings.
Board members are appointed for a term not exceeding four years and cannot be appointed for more than two consecutive terms.
Applicants must be residents of New Brunswick and have a demonstrated interest in the issues of poverty.
Expressions of interests (a resume and cover letter) must be submitted no later than June 17 with details of contact information (telephone, civic address and email), work experience, education, community and committee involvement, knowledge of poverty issues, and two references.
Documents can be sent via email to: esic-sies@gnb.ca; by regular mail to: Economic and Social Inclusion Corporation, Attention: Althea Arsenault, P.O. Box 6000, Fredericton, N.B. E3B 5H1; or by fax to: 506-444-2978.
The composition of the board will reflect the cultural and geographic diversity of the province, the two linguistic communities and the need for balanced gender representation.
A complete description is available online.