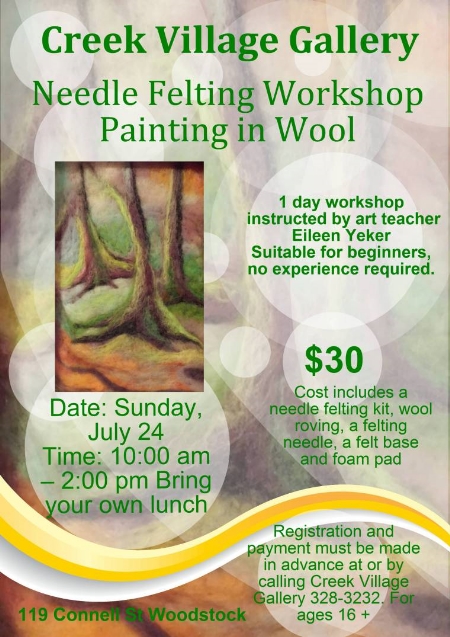 Creek Village Gallery in Woodstock will host a Felting workshop by Eileen Yeker, one of the artisans at the gallery on Sunday, July 24th. Barbed needles are used to interlock wool fibres to form felt.
Come learn how to paint in wool. Learn the needle felting techniques necessary to make a small piece of art using wool roving.
This workshop is suitable for beginners, no experience required.
Eileen Yeker has been teaching and creating art for 25 years.  For the past few years she has embraced the use of wool in her paintings. Eileen's wooly beginning was when she attended a workshop just like the one she offers to you on July 24th.
You will come away with a kit that will enable you to experiment beyond the confines of the workshop.