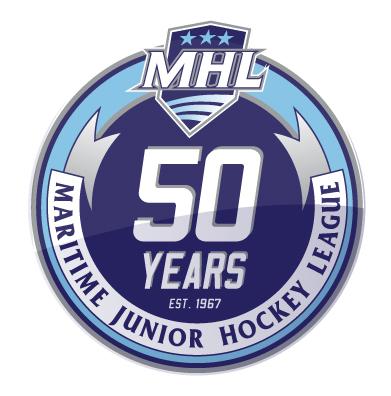 With the 2016-17 MHL regular season just around the corner, the CJHL has released their annual Top 20 pre-season rankings. This year, two MHL clubs – the Woodstock Slammers and Dieppe Commandos – have gained national recognition heading into the campaign.
The Slammers hold down the tenth spot in the rankings. Last season, first year MHL head coach Fabian Joseph and his staff led the Slammers to a record of 32-10-5-1, multiple appearances in the CJHL Top 20 weekly rankings and second place overall in the regular season standings. After falling to Dieppe in the first round of the MHL playoffs, the Slammers prepared to host the 2016 Fred Page Cup. For Woodstock, early May was a successful time both on and off the ice with the club reaching the final of the tournament. The Slammers open the 2016-17 regular season at home when they host the Yarmouth Mariners on Friday, September 9th at 7:30 PM.
The Commandos find themselves ranked 19th by the CJHL heading into the season. Dieppe went 33-14-1-0 during the 2015-16 regular season, their 67 points good for third overall. In the postseason, after series victories over the Woodstock Slammers and Summerside Western Capitals the Commandos reached the MHL Final for the third consecutive season before falling to the Pictou County Weeks Crushers in six games. Ryan Salvis joins the Dieppe coaching staff this season, replacing JF Damphousse as the Commandos prepare to open the regular season at home on Thursday, September 8th when they host the Western Capitals at 7:30 PM.
Below are the CJHL Top 20 Pre-Season Rankings in their entirety. The first edition of the regular season rankings will be released on September 26th.
1. Portage Terriers (MJHL)
2. Trenton Golden Hawks (OJHL)
3. Soo Thunderbirds (NOJHL)
4. West Kelowna Warriors (BCHL)
5. Penticton Vees (BCHL)
6. Fort Frances Lakers (SIJHL)
7. Bonnyville Pontiacs (AJHL)
8. Les Cobras de Terrebonne (QJHL)
9. Carleton Place Canadians (CCHL)
10. Woodstock Slammers (MHL)
11. Coburg Cougars (OJHL)
12. Wenatchee Wild (BCHL)
13. Battlefords North Stars (SJHL)
14. Whitecourt Wolverines (AJHL)
15. Dauphin Kings (MJHL)
16. Ottawa Jr. 'A' Senators (CCHL)
17. Brooks Bandits (AJHL)
18. College Francais de Longueil (QJHL)
19. Dieppe Commandos (MHL)
20. Estevan Bruins (SJHL)
Honourable Mention goes to the Chilliwack Chiefs (BCHL), Camrose Kodiaks (AJHL), Melfort Mustangs (SJHL), Steinbach Pistons (MJHL), Georgetown Raiders (OJHL)