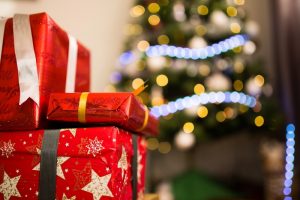 The provincial government is urging the public to buy local as they purchase gifts and food for the holidays.
Interested individuals may visit their local farmers market, or a local butcher or fish merchant as they prepare for holiday feasts. They may also purchase uniquely New Brunswick gifts.
Following are some tips for including local food:
Choose local produce for your holiday meals, such as potatoes, winter squash, carrots, pumpkins and parsnips.
Consider starting a new holiday tradition with a New Brunswick recipe such as bannock, chicken fricot, or Fundy Fog pea soup. Recipes can be found on the Tourism New Brunswick website.
Serving wine, beer or cider at your events or with your meals? Choose from one of New Brunswick's wineries, or local brewers.
If you are not sure about your local food options, ask your grocer or butcher. If you are dining out, ask your server if there are any local menu options.
Donate New Brunswick food products to a food bank in your community.
Check out the BuyNB Facebook page for ideas on how to buy local.
Looking for unique food gifts? Consider giving local food and beverages. A number of New Brunswick producers have gift packages available.
Try oysters, smoked salmon and Bay of Fundy lobster for the seafood lover on your list.
Your local farmers market is a great place to buy local jams, jellies, honey, maple syrup, salsa and pickles.
Treat the beer, wine or cider lover in your family to a promotional package from one of New Brunswick's breweries, wineries or cider houses.
Supporting local food is a key part of the Economic Growth Plan. A 10 per cent boost in provincial agriculture as a result of a broader use of local food and beverage production would result in $67 million more in total GDP. It would also boost employment by nearly 1,100 full time equivalent positions. This boost would benefit hundreds of small- and medium-sized farms and agri-food producers.
Take the time this holiday season to experience some of the flavours New Brunswick has to offer. Learn more online about the Buy New Brunswick Initiative and the Local Food and Beverage Strategy.