Today, the MHL has formally announced the transfer of the Woodstock Slammers franchise to the town of Grand Falls, New Brunswick.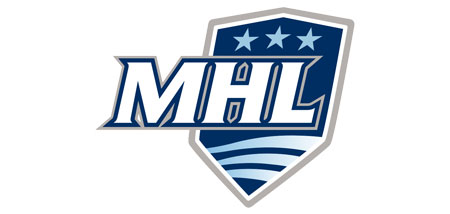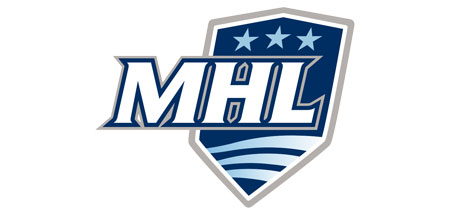 The Slammers, who had requested a leave of absence in March, had been members of the league since 2003. During their time in the MHL, the club won three league playoff titles as well as a Fred Page Cup and RBC Cup National Jr.A Silver Medal in 2012.
After the club announced its request for a leave of absence, interested parties in Grand Falls, as well as the Slammers, began to take the required steps to move the club approximately 110 kilometers north along the Trans-Canada Highway.
The man primarily responsible for bringing the MHL to Grand Falls is Marcel Deschenes. Also the town's mayor, Deschenes is one of many residents of the community that is excited to see Jr.A hockey make its way to the area.
"When it was announced that the Woodstock Slammers franchise was available, the buzz on the street was that Grand Falls had to get Jr.A hockey (into the) E. & P. Senechal Center," Deschenes said.
The MHL received Deschenes' relocation proposal at a special Board of Governors meeting last Friday. At that time, the Board agreed to approve the move.
"After hearing from Mr. Deschenes, the Board of Governors felt the proposal to relocate the Slammers franchise to Grand Falls was a sound one," MHL President Brian Whitehead explained. "Although we are disappointed over the turn of events in Woodstock, which has long been a town that proudly represented our league, we nonetheless welcome and look forward to growing the MHL in Grand Falls. We feel the community will embrace Jr.A hockey as we continue to strive towards making the MHL a league of choice in our region."
The Grand Falls area is home to almost 6000 residents. Prior to the arrival of the MHL, the town boasted a rich history of senior hockey. The team will play its games out of the E. & P. Senechal Centre. The modern, 1200 seat arena was built in 2009.
A contest will be held in conjunction with area schools and the community in general to name the new team, one of the first steps towards introducing the club – and the MHL – to the area.
"By involving the whole community in choosing a name for our new team, the buzz will keep growing," Deschenes commented.
The first major MHL event for the Grand Falls group will be the league's Annual General Meeting and Entry Draft, being held in Berwick, Nova Scotia June 7-9. Further information regarding the direction of the club will be announced as it becomes available.
Will MacLaren
Director of Communications, MHL
wmaclaren@themhl.ca