Grand Falls Tourist Guide 2018 
The Town of Grand Falls is situated in Victoria County, New Brunswick, Canada, along the Saint John River.
Grand Falls was settled in 1791, and incorporated on April 23rd, 1890.
The town derives its name from a waterfall created by a series of rock ledges over which the river drops 23 meters (75 feet). 
In November 2016, the Town received great pride to be recognized as the 2nd friendliest town in New Brunswick and 15th friendliest community in Canada.
Looking to get away for a vacation and want to see what Grand Falls has to offer for you, a friend, family member or anyone?
Featuring everything from where to stay, seasonal and year round attractions, festivals and events, businesses and much more!
Visit: http://online.fliphtml5.com/nydr/djxr/#p=1  to browse the Grand Falls Tourist Guide 2018!
Also, be sure to visit the Town of Grand Falls website at: http://www.grandfallsnb.com/ welcome and "view" and "like" on Facebook at: https://www.facebook.com/townofGrandFallsvilledeGrandSault and "follow" on Twitter at: https://twitter.com/GrandSaultFalls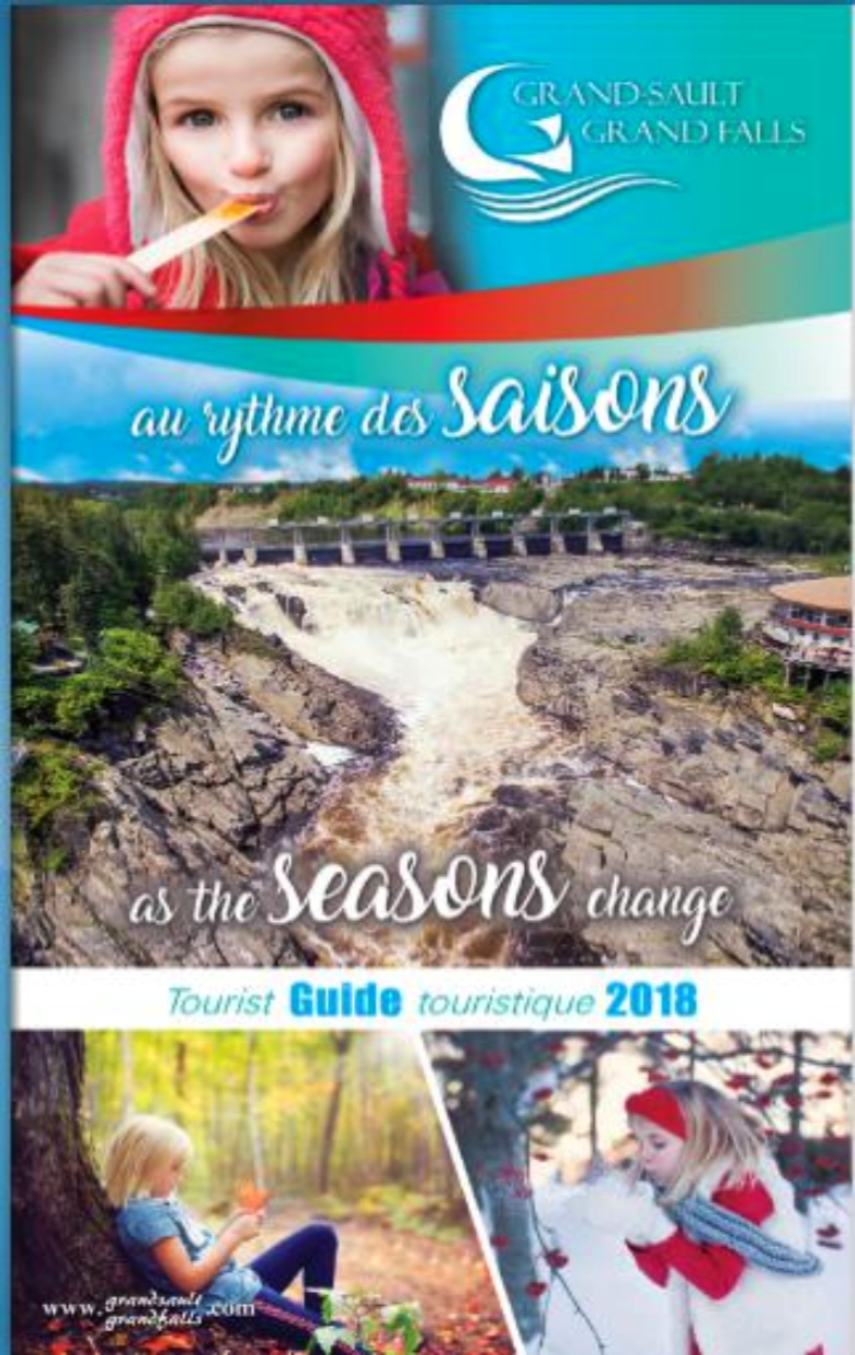 (Click Image Above To Open The Grand Falls Tourist Guide 2018)