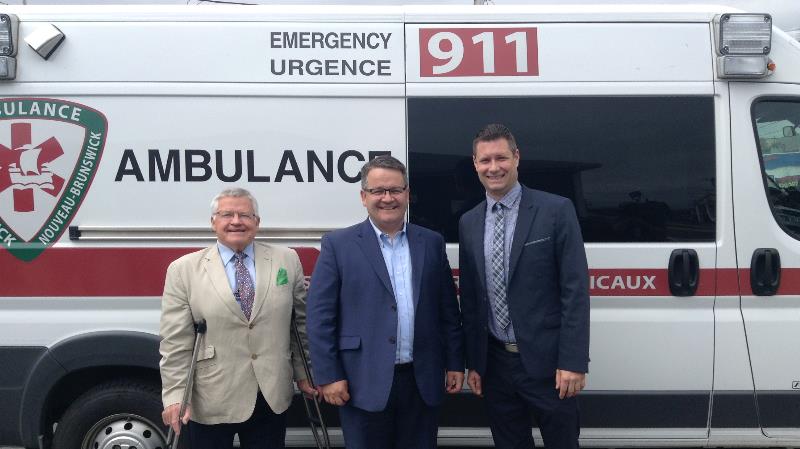 The provincial government is introducing a new advanced care paramedic pilot program to strengthen the health-care system and provide advanced emergency medical services in New Brunswick.
"This is the first big step towards fulfilling our commitment to maximize the use of health professionals through the introduction of advanced care paramedics into our health-care system," said Health Minister Victor Boudreau.
Boudreau made the announcement today in Saint John as part of Paramedic Services Week.
The pilot program will see the implementation of advanced care paramedics in Saint John, Moncton, Bathurst and Edmundston.
Mobile clinical support units will be created and used to perform community paramedicine and provide additional support to ambulances responding to high acuity calls.
"The new advanced care paramedic program will enhance the level of community and emergency care being delivered in these communities," said Boudreau.
Ambulance New Brunswick provides air and land ambulance service throughout New Brunswick. It serves the province with a team of more than 1,000 dedicated health-care professionals, including paramedics, emergency medical dispatchers and critical care flight nurses.