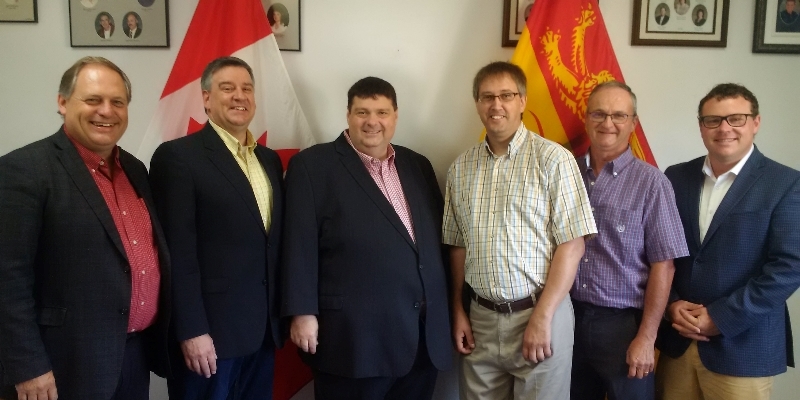 Road upgrades totalling $1.3 million are being made in Bath, Centreville and Florenceville-Bristol thanks to joint investments by the provincial government and the municipalities.
"These investments will facilitate trade, travel and economic activity and also help ensure our quality of life," said Transportation and Infrastructure Minister Bill Fraser. "Our government understands that investing in infrastructure creates the environment for economic growth in the region and helps stimulate job creation."
The road upgrades are being made under the Municipal Designated Highway Program in partnership with the municipalities. The work includes:
in Bath – Route 565 (Mechanic Street) will undergo reconstruction from Route 105 to civic number 57;
in Centreville – Route 110 (Central Street) will undergo asphalt paving from the east village limit to Route 560; and
in Florenceville-Bristol – Route 103 (Riverview Drive) from Centreville Road towards the town limit.
Under the program, municipalities apply for funding assistance for capital upgrades. The provincial government is investing $25 million in this year's program.
The municipalities of Bath, Centreville and Florenceville-Bristol are using funding from the federal Gas Tax Fund to pay for their share of the projects.
"Through the Gas Tax Fund the federal government is providing communities like Bath, Florenceville-Bristol and Centreville with flexible, predictable funding to address their biggest priorities, across a range of needs," said Tobique-Mactaquac MP T. J. Harvey. "Through our infrastructure investments we will help form the foundation of a more inclusive society – one that delivers stronger growth and a better quality of life for the middle class and those working hard to join it."