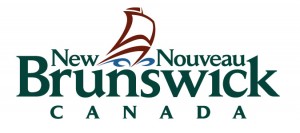 The provincial government will invest $7.65 million to restore, preserve and protect critical Infrastructure at the Hotel-Dieu of St. Joseph Hospital in Perth-Andover.
This investment will allow for the demolition of the flood-prone section of the hospital, that has been condemned since 2012, as well as the construction and equipping of an essential services building on higher ground.
"Your government has listened to New Brunswickers and heard that access to health care is a top priority for residents of our province," said Premier Brian Gallant. "This significant investment in Hotel-Dieu of St. Joseph hospital will ensure safe and reliable health care access in the Upper River Valley for years to come."
The new essential services building built as part of this project will:
minimize the risk of flooding of the utilities and evacuation, and minimize the risk of injury or death;
upgrade systems that were exposed to water, dampness and humidity that have shortened and vulnerable life expectancy; and
allow energy efficiencies with reduced travel distance for utilities and new mechanical piping.
"By ensuring that our health-care facilities are safe, we are ensuring that they can function to their full potential and better help the people who rely on them on a daily basis," said Carleton-Victoria MLA Andrew Harvey.
Gallant said that once the project is completed, the provincial government will be seeking cost recovery through the Disaster Financial Assistance Arrangements with Public Safety Canada.
"Emergency management is a shared responsibility with provinces and territories, and a national disaster mitigation program is an important step towards a proactive and sustainable approach," said Tobique-Mactaquac MP T.J. Harvey. "As a result of the 2012 spring flood in Perth-Andover, an interim payment of $5 million was made to the province for overall repairs. The federal government remains committed to working closely with the province to assist when disasters strike."