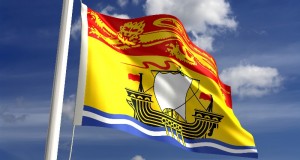 The Conference Board of Canada recently announced a GDP growth projection of 0.2 per cent for New Brunswick in 2016 and 1.4 per cent for 2017.
"New Brunswickers are working hard and it is showing," said Premier Brian Gallant. "Because of the efforts of New Brunswick businesses, we have seen record economic growth in 2015 with projections of continued growth in 2016 and 2017."
A recent report from Statistics Canada revised New Brunswick's GDP growth rate for 2015, stating it had expanded by 2.3 per cent that year. This represents the largest gain since 2004 and was greater than the total growth of 0.9 per cent seen between 2007 and 2014. Furthermore, the province's real GDP growth was the third-highest among the provinces. Given the 2015 result and expectations for 2016 and 2017, the province's economy is on track to grow by 3.5 per cent over a three-year period, more than triple the level seen between 2007 and 2014.
New Brunswick has also consistently been among the growth leaders in average weekly earnings. The province is now leading the country in growth on a year-to-date basis.
"With the recent release of the second-quarter economic and fiscal update in November, we reaffirmed our real GDP growth forecast of 0.4 per cent for 2016, which is considered to be reasonable and prudent, and is consistent with the private sector consensus," said Finance Minister Cathy Rogers. "Our government is listening to New Brunswickers. We will continue to focus on the deficit while investing in their priorities of education and health care."
The New Brunswick Economic Growth Plan is available online. It is a directional plan outlining how government will mobilize to ensure there is a co-ordinated, complementary effort to improve New Brunswick's economy and realize maximum benefits.