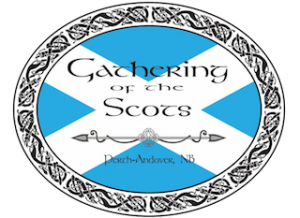 By W. Dickson
On a recent trip to Scotland with my family, I took an early morning stroll along a rural road in the small community of Moy – just a few miles south of Inverness – deep in the Scottish Highlands. By the fate of chance, I was accosted by a gentleman from his dooryard who seemed to be preparing to leave shortly for work.
"Hey Lad", he shouted as I strolled past, "Are you one of those Canadians staying up the road"?
"I am," I replied as we met and shook hands along the ancient rock wall the divided his property from the roadside. The usual small-talk commenced, however I learned quickly that he was keenly interested in our origins, what Canada was like and why we had made our pilgrimage to this land of our ancestors. "Why'd ye come"? he asked several times. After a life of planning and anticipation, I actually found it difficult to answer his question but tried my best. "I needed to see this place", I opened carefully. "It has been a part of my life from a young lad echoed through the stories of my ancestors that left here so many years ago." He replied with a smile, "Aye, well, I can tell you're from the east of Canada. You may not realize it, but I can still hear a wee bit of us in you! You and me, we're different you know, but the same aye"?
Different but the same? What a wonderful way of putting it all into perspective! We talked of Canada, the changing Scottish Highlands and bits of our personal lives that early morning along the road at Moy. Far too soon, with the sun moving up in the east, we parted ways. "Tell our brothers and sisters across the pond we are sayin' hi", he said as we shook hands once more. "Scots are Scots nay matter the place we sleep"!
It's funny how such a small occurrence in life can affect a person! The Gathering of the Scots festival in Perth-Andover will move into its 16 th annual celebration of Scottish culture and heritage in 2017 (May 30 th – June 4 th ) but those words of separation that I received along the road in Moy continuously return: "we are different, but the same, aye? Tell our brothers and sisters we are sayin' hi"! I think my friend from the roadside at Moy would be impressed! For over 15 years now, a dedicated group of volunteers have worked diligently to ensure the cultural heritage and traditions of Scotland have not been allowed to fade into oblivion.
Scottish cultural projects are proudly displayed at Regional Heritage Fairs in the Province. For over a decade, the village of Perth-Andover hosts an elegant 5-course Whisky-Pairing dinner each spring complete with bagpipers and Celtic music. The majestic Aroostook Valley Country Club welcomes visitors to their annual "Wednesday-Evening Celtic Scramble" golf tourney. The prestigious Castle Inn draws hundreds to experience their "Friday Evening Ceilidh". Our local Masonic brotherhood will offer a wonderful "Beer-Tasting Workshop in 2017. And even the historic Larlee Creek church opens its doors for the exclusive "Kirking of the Tartans" ceremony.
And then there's the "Crowning Jewel" of all these efforts – all day Saturday (June 3rd )! The streets come alive with dozens of festival banners and decorations, colorful Scottish kilt-wearers hit the streets and Veteran's Field (in the center of the village) is transformed into a site of celebration with dozens of kiosks, athletics, stages and interactive workshops! Festival weekend has finally arrived!
So, ARE WE all different, but the same?
And so, you ask, "What's a Scottish Gathering got to do with me"? Well maybe you're Scottish – or maybe you not. You could be surprised though – 1 in 5 New Brunswickers make claim to their proud Scottish heritage! But it doesn't matter much really. . .
The Gathering of the Scots is hosted to celebrate just one segment of the rich traditions and ancestry of many of our people in the Upper Saint John River Valley. From our proud First Nations people to the later arrival of the Scots, Irish, French and many more, our communities are built on a diverse history of Multiculturalism.
The Gathering of the Scots is specifically organized to appeal to a limitless range of cultural backgrounds. Come to the Gathering!! Experience the culture!! A weekend not soon to be forgotten!!