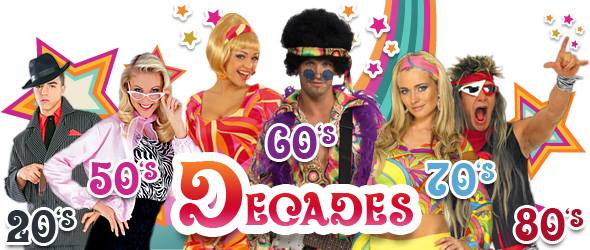 Decades Karaoke Party at the Laid Back Pub
Tina, Frederick and the staff of Laid Back Pub in Grand Falls are inviting you from 10:00 pm on Saturday, July 21st, 2018 to 2:00 am on Sunday, July 22nd, 2018 to a Decades Karaoke Party at the Laid Back Pub located at 240 Broadway Boulevard, Grand Falls, New Brunswick E3Z 2K2!
Hello Friends,
We think it's time for us to have another THEME EVENT!
This one will be DECADES Theme – Karaoke Party! "Which decade will you bring to us… 1920's….1950's,1960's, 1970's, 1980's, 1990's"? 
If you're wondering were to get costumes or costume ideas, check out these sites:  www.costumesupercenter.ca "or" www.haloweecostumer.ca!
Also, if you're ever in Moncton, there's a store called Party City which has AWESOME costumes and you can also order on line.
We would really LOVE to see your participation for a fun filled evening with friends and we will have a price for the BEST costume!!! NO COVER CHARGE and YOU MUST BE 19 +. Please ensure to bring your I.D.'s! 
Please feel free to share, share, share! 
We're looking forward to this event and to have a blast from the past with you's all!!!!
Find the event on Facebook at: https://www.facebook.com/events/1991016697588701/
and also "Like" Laid Back Pub also on Facebook at: https://www.facebook.com/LaidBackPub/