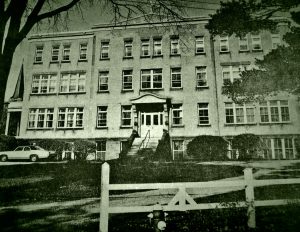 In 1967, Canada celebrated it's 100th Birthday.
But also that year, it also marked the end of an era in the former Town of Newcastle, now City of Miramichi.
It was the closing of Saint Mary's Convent / High School after many years of educating many young girls from the Miramichi Region and beyond.
This year 2017, marks 50 years since it's closure and a reunion is well underway to celebrate it.
It will be held at the Parish Centre of Saint Mary's Roman Catholic Church in Newcastle (Miramichi), 360 Newcastle Boulevard on Saturday, July 8th, 2017 and Sunday, July 9th, 2017.
Preregistration on or before Friday, April 7th, 2017.
It is $45.00 a person, which includes meet and greet, supper, mass and closing luncheon.
Looking for pictures, stories, memorabilia and scanned pictures for a slideshow.
For tickets, contact Susan Butler by telephone at 506-622-1780, or email at susanbutler@xplornet.com or Roberta Innis at mal.roberta@ns.sympatico.ca.
On Facebook? Join the Saint Mary's Schools, Newcastle, N.B group at: https://www.facebook.com/groups/81966487775/