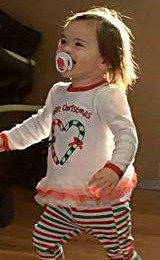 Fundraiser for Makayla Milbury, being held Saturday, January 14th at the Canterbury Community Center, 22 Mill Street in Canterbury, New Brunswick.
Breakfast courtesy of Canterbury Fire Department from 8am to 12pm and Entertainment from 6 pm to 10 pm.
Auction will be held Saturday night at half-time by Sam Crouse, auctioneer from Hartland.
There will be raffles, 50/50 draw, tickets on a Molson Fridge, to be drawn on Easter.
Makayla is suffering from ecoli poisoning, and has been in hospital since September, and requires 24 hour care.
Makayla's father Dana is a native of Carleton County, and the entire family would appreciate any help.
For more information, please contact Makayla's grandmother Vickie Kennedy at 506-279-2036 or 506-323-1990.