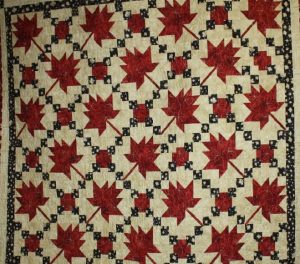 The Woodstock Quilt Guild presents a quilt show "Celebrating Canada's 150th" on Friday, May 5th, from 10 am to 8 pm and Saturday, May 6th, from 10 am to 3 pm at the AYR Motor Centre, 105 Connell Park Road.
The show will include Canadiana and Historic quilt displays, with over 100 quilts being on display. This event is wheelchair accessible.
There will be a Raffle Quilt with the drawing taking place on Saturday, May 6th at 2 pm.
The Quilt Show includes various vendors and daily demonstrations.
Admission is $5 and light refreshments will be available.
Find more community events like this one on The River Valley Events calendar. If you have a special event coming up, you can add it free of charge.