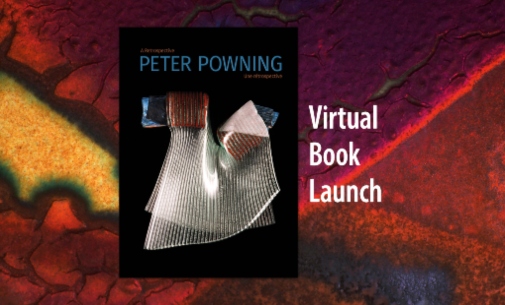 Celebrating the launch of Peter Powning: A Retrospective!
Join us Sunday, December 20, for an afternoon of art and conversion with artist Peter Powning and award-winning art historian, John Leroux. The event will stream live on Youtube and feature a presentation and Q&A period.
Peter Powning is simultaneously referred to as a sculptor and a ceramist, but his art does not fit easy categorization, incorporating and combining elements from one medium into another. His work challenges the viewer to reconsider the object, its form, and its function. This inventiveness has resulted in numerous exhibitions, awards, and commissions for public art sculptures throughout Canada.
Featuring 175 full-colour images of Powning's work along with essays by curators and critics, Peter Powning celebrates the career of one of Canada's finest visual artists and accompanies a major retrospective exhibition organized by the Beaverbrook Art Gallery.
John Leroux is an award-winning art historian, curator, and architect. He holds a Bachelor of Architecture from McGill University and a Master of Arts in Art History from Concordia University and is currently the Manager of Collections and Exhibitions at the Beaverbrook Art Gallery.
More details:
Live stream: https://youtu.be/nwA7vUm6lOk
Facebook: http://https//www.facebook.com/events/1041193842974016/